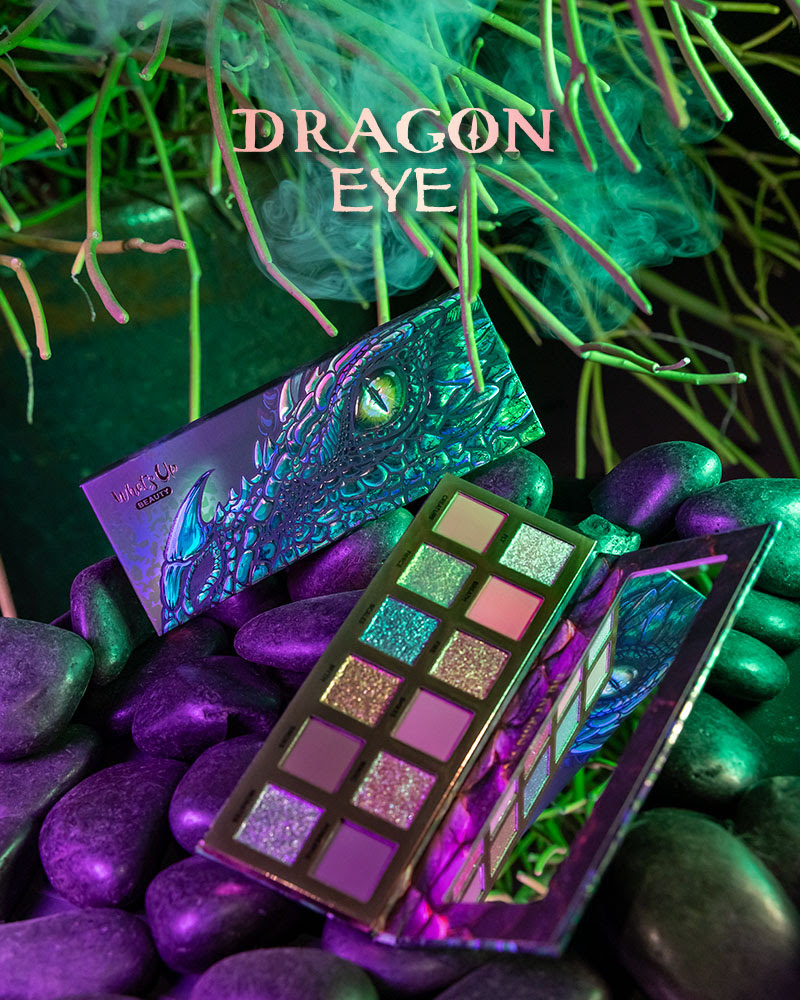 Are you ready to soar with your eye makeup to new heights? The Dragon Eye eyeshadow palette has finally landed and we have already seen our blinding multichromes and buttery mattes drop jaws on social media, this release is getting TONS of buzz! Grab yours faster as they're ready to ship and with our limited quantities!
Talc Free, Clean, Cruelty Free, Sustainable
Made in Italy
$45 USD
Descend into the dragon's lair and prepare your eyes for a magical experience of fierce greens and ancient purples which await beneath! Bring out your beast within using sparkly multichromes and creamy mattes to transform your eyes into the fire you have inside.
CLEAN BEAUTY
Made in Italy and formulated without talc using clean ingredients free of all known carcinogens, toxins or hormone disruptors which are harmful to the body. All shades are cruelty free, meaning they were never tested on animals.

CREAMY MATTES
The palette contains five neutral mattes with pops of color using our trusted buttery formula known for its blendability, high color pay off, buildability which are perfect for your lid, crease and lash line.

BLINDING & SHIFTY SHIMMERS
Draw attention with seven blinding multichromes & duochromes, each containing different shades of green or shifts to green, and using a new formula designed to bring out more chrome sparkle with no fall out during application, great for your lid or inner corner.
WORK OF ART PACKAGING
A menacing dragon stares back at you from the cover of this palette which is a stunning work of art, deep embossing accent a holographic foil eye and scales giving them dimension which makes this travel friendly packaging feel bigger than it is. Base of the palette is magnetic so pans can be removed.

SUSTAINABILITY
With an ongoing commitment to sustainability, our stunning packaging component is also eco-friendly being made from 30% post-consumer recycled material.
Are you still looking to grab our last two palettes?! For the launch day only we are offering a bundle of all three eyeshadow palettes for 40% OFF! Three palettes will be only $76.20USD ($127 value) and this deal expires on Nov 17th at 8:59PM PST (11:59PM EST)!